We don't treat people who are mentally ill; we treat people who have the courage to heal.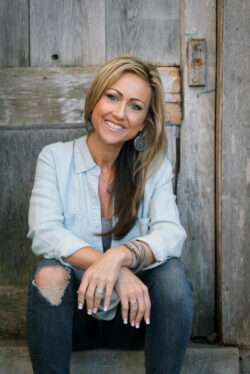 Anna Raab, M.A., BCN
Owner and Director
Anna is a highly competent and compassionate clinician with a passion for helping people attain complete mental health and healing. She implements the highest standards of Neurofeedback technology and Counseling ethics in her practice.
Anna was a University Scholar at the University of Tennessee and received her Masters degree in Counseling and Biblical Studies from Harding School of Theology in Memphis, TN.
Having over a decade of experience helping hundreds of clients, Anna is one of the most highly qualified board certified clinicians and mentors in the field of neurofeedback. Her success rate and commitment to healing are unparalleled.
During the certification process she received her mentoring from Dr. Richard Soutar, who is a pioneer and author in the field. Anna also has a license in pastoral counseling and a Masters degree in counseling. Anna has been distinguished in her career by invitations to educate in the field of Neurofeedback, including the 2021 Social Workers' Summit as the keynote speaker and the 2018 Muskogee Nation Department of Health conference in Tulsa, OK.
Previously, Anna served as the Director and Managing Therapist at RenuYou Neurofeedack Center of Tulsa. In 2013, Anna founded Abundant Living Neurofeedback and Counseling in order to help others meet their highest potential mentally, emotionally, and spiritually.
In her career as a therapist, she has successfully treated and helped individuals recover from ADHD, Autism, Processing disorders (including but not limited to Auditory processing, dyslexia, dysgraphia, dyscalcula), depression, anxiety, bipolar, PTSD from widespread trauma, Panic disorder, OCD, sleep disorders, addictions, Traumatic Brain Injury, migraines, Central Sensitization Syndrome, Conversion Disorder, Essential Tremors and Stroke. Through the message of hope and tools for healing, she thrives on helping others find Abundant Life.
She gladly offers free consultations for anyone who would like to find out more on how she can help.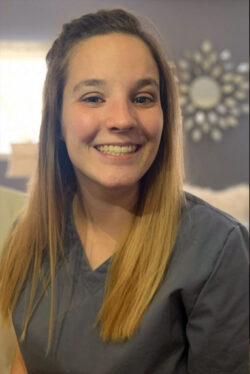 Kara Pinneo
B.A., Operations Manager
Kara is from Tulsa, OK, and she graduated from the University of Central Oklahoma with a bachelor's degree in psychology. 
After graduating college, she earned a certificate in Child Development and has worked extensively to help parents and children understand their struggles and create solutions. Since working at Abundant Living as a technician, she stepped into the role of Operations Manager, attending to our operational and technical needs. 
Outside of work, Kara enjoys spending time with her two cats, Meela and Teela, seeing family and friends, and hiking.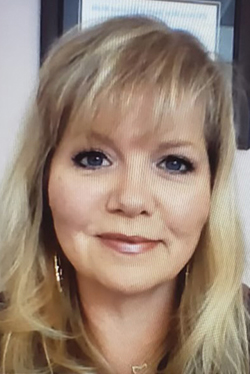 Verena Titus
Licensed Professional Counselor
Verena has 26 years experience providing therapeutic services for adults, children, families, couples and groups.  Her work as a therapist has been devoted to helping people overcome obstacles that prevent them from achieving their goals, enjoying healthy and satisfying relationships, and living abundant lives.  She is dedicated to helping others find hope and to helping them step into the lives they are designed to have.
Verena earned her Bachelor's Degree with Honors in Psychology in 1993, and her Master of Science degree in Applied Behavioral Studies from Oklahoma State University in 1996, with a focus in multicultural counseling.  She has completed over 100 hours toward a Ph.D. in Counseling Psychology at Ball State University in Muncie, Indiana.  While studying in Indiana, she taught graduate and undergraduate courses in The Psychology of Adjustment, Career and Life Planning, Human Sexuality, and Psychopathology.  She was selected from among her peers to serve as the Lead Clinician in the Counseling Practicum Clinic where she supervised masters- and doctoral-level students in the daily operation of the clinic and the provision of counseling services to the community.  She also worked as a counselor in conjunction with the Radiation Oncology Department of Ball Memorial Hospital, providing therapeutic services to individuals receiving radiation treatment for various cancers, as well as their families.
Verena spent one year completing psychological assessments at Eastern State Hospital (now Oklahoma Forensic Center) in Vinita, OK and in the Family Sexual Abuse Treatment Program with Family & Children's Services in Tulsa, for the completion of her PhD Internship.  She served as the Triage Supervisor for Tulsa Center for Behavioral Health and was later recruited to serve as the Milieu Therapist until 2008.  Since then, Verena has been providing therapeutic services to individuals, couples, groups, and families within the greater Tulsa area and in Tulsa Public Schools.
Verena presented at the national conference of the American Professional Society on the Abuse of Children, in 2001.  This workshop highlighted a group treatment for adolescents who had engaged in sexually abusive behavior with younger children.  She completed multiple assessments for this population during her internship with F&CS, focusing on treatment and prevention of further abuse in these and other children's lives.  The results of Verena Masters thesis was published in the Journal of College Student Psychotherapy in 1998.  Her Bachelors research project was presented at the Oklahoma Counseling Association in 1992. Through her work as a therapist, psychometrist, and researcher, Verena has developed a unique set of skills for assessing and treating the effects of child abuse, sexual abuse, and the effects of familial and generational trauma.
In addition to her experience in assessing and treating trauma, Verena has helped hundreds of persons struggling with depression and bipolar disorders, anxiety and phobic disorders, grief and loss, conflict in relationships, divorce, poor self-esteem, behavioral problems, ADHD and attention problems, parenting issues, addictions, gender identity issues, and problems caused by cultural and environmental issues.   She is trained and skilled in using multiple therapeutic tools which she adapts to meet the needs of each client.  She utilizes cognitive-behavioral, solution-focused, gestalt and family systems therapy, RET, and both Thought-Field Therapy and Trauma-Focused CBT.
Verena believes in the importance of addressing the whole person in therapy, including one's spiritual beliefs and identity.  She is a Christian therapist and utilizes Biblical principles in her work with her clients.
Outside of work, Verena loves spending time with her 2 daughters and their "mini-zoo" of pets.  She loves hiking, swimming, and exploring nature, spending time with her large family, singing, and watching movies.  She has lived in Tulsa for the last 21 years.   She has attended Foundations Church for over 10 years, and has served in both the children's and women's ministry.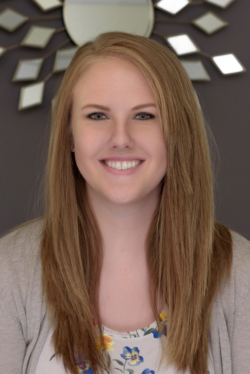 Ashley Whitfield
M.A., Lead Neurofeedback Technician
Ashley is from Stillwater, OK, where she graduated from Oklahoma State University with a bachelor's degree in psychology and a minor in sociology. 
For nearly two years after graduating from college, she worked as a Certified Case Manager at a local community health center where she advocated for her clients, monitored their symptoms, linked them with community resources, and wrote and implemented individualized treatment plans. 
In spring of 2022, she graduated from The Chicago School of Professional Psychology with a master's degree in Clinical Psychopharmacology and authored the official Abundant Living medication guide. 
Outside of work, Ashley enjoys camping, spending time with friends and family, and cuddling with her Dachshund, Woody, while drinking coffee.
Ashley Riggs
B.A., Communications Manager
Ashley was born in Tulsa, OK, where she graduated from Oral Roberts University with a bachelor's degree in communication and a minor in history. 
For three years, she worked as a college enrollment counselor and recruiter for non-profit schools, traveling to schools around the country, engaging with students and their families at college fairs, and helping students reach their full potential through educational counseling. Through these experiences, she developed a love for counseling students and families and helping them gain confidence to walk into the next season of life.
At Abundant Living, she started as a neurofeedback technician and is now the Communications Manager, combining her love of mental health and talking to people all day a reality. She is currently pursuing a master's degree in Professional Counseling at Oral Roberts University.
Outside of work, Ashley loves to go on long walks and runs, find treasures at the thrift store, and host dinner parties for her family and friends.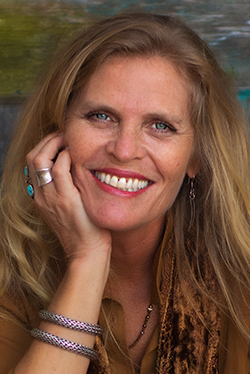 Michele Austin
Somatic Therapist and Ketamine Integration Therapist
With 35 years of experience in Somatic Therapy and 15 years of experience in Transcendental Integration Therapy, Michele has helped thousands of clients to live healthier, happier lives, dedicating herself to helping people overcome trauma. Her work as a therapist has been devoted to helping people get unstuck in their lives and living a fulfilled and more meaningful existence.
After 35 years in Fayetteville, AR, she recently relocated to Tulsa to join Abundant Living Neurofeedback and Counseling. She is a certified trauma professional and has helped people overcome depression and anxiety disorders, relationship conflicts, confidence and self esteem issues, sexual trauma and gender identity issues. She is trained and skilled in using multiple therapeutic models including NLP, Breathwork, Brainspotting, EMDR, Parts Work, and Somatic therapies.  Michele tailors each session to your individual needs with safety and dedication.  She works with clients all over the globe and currently sees many international clients via zoom.
Somatic Therapy works with the body focusing on your sensory system, based on the premise that all trauma is unexpressed emotion that is stored in our body or subconscious body. She will work with you to get in touch with your feelings so you can experience life more fully. Using a plethora of tools and modalities, she can increase your awareness of patterns of behavior that keep you stuck in life and unleash you from the constraints of anxiety, depression, people pleasing, perfectionism etc.
Michele earned a bachelor's degree from the University of Texas, Austin.  She is a licensed massage therapist, massage therapy instructor and teaches classes in mindfulness and presence.  She has over 500 hours of life coaching and counseling certifications and 1000 hours of training in transcendental integration therapy.  She also studied extensively with the late Hank Wesselmann in transcendental practices and has a certification in Neuro Linguistic Programming.  A writer to boot, she published Creating Space for Personal Transformation with Springer Publishing in the Handbook of Personal and Organizational Transformation in 2020.
Michele helps you incorporate and honor your unique spiritual beliefs in your therapy.  She is a Christian, a Buddhist and has studied Hawaiian Shamanic practices for many years.  Michele believes in the importance of meeting you in your spiritual identity and honoring your path to healing.
That's her professional background. Just as importantly, she has walked the walk. Her personal journey has been driven by her own transformation of trauma into available energy and insight. She believes in this path because she knows it intimately. And she believes in her clients because she relates to their pain and messiness, to the hard work of making deep shifts, and to the joy of liberation that comes from that effort. As a practitioner, she is driven by deep and fearless empathy.
Outside of work Michele enjoys being a mosaic artist, gardening, designing and renovating houses, and spending time with her fiancé here in Tulsa.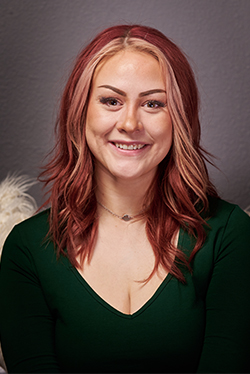 Maddie Hudson
Neurofeedback Technician
Maddie Hudson is from Tulsa, OK, where she is enrolled at Oklahoma State University and working towards a bachelor's degree in psychology. Her goal is to get a master's in counseling after graduating with her bachelor's.
Prior to Abundant Living, she spent three years working in human resources, where she learned that while the corporate world was not for her, making meaningful connections with others is.
Outside of work, she enjoys hiking, disc golf, and spending time with her furbabies – Russ, Teddy, and Bleu.